Challenges of runways world-class presentation Special invitees Unique activities for motorcycle lovers at the world's best level. Claudio Domenicali, CEO of Ducati, noted that the 2022 World Ducati Week is a unique chapter that highlights the very strong closeness between Ducati and Ducati lovers and the Ducati Club community, and also refers to a true family. World Ducati Week 2022 is all set to deliver yet another unique week of excitement, excitement and fun. The 11th edition of the world's largest international motorcycle meeting will be held at Misano World Circuit (Macro Simoncelli) from July 22 to July 24. Motorcycle lovers from all over the world will join the meeting and share their experiences. This year, Ducati lovers in Myanmar will also participate, and Ko Sai Zom Pha will be the first to attend World Ducati Week as Ducati Myanmar's Brand Ambassador.
He is famous for traveling 55,000 km from Myanmar to England by motorcycle, and his experiences for the WDW event. To share the excitement and test drive the All New Ducati DesertX and Ducati Streetfighter V2 motorcycles, the first from Southeast Asia to participate in the event. He will attend the WDW together with the MD of Ducati Myanmar, Mr Michael Rudenmark. World Ducati Week Regardless of age, It is a festival that can be celebrated by all genders, and it must also be said that it is a gathering of motorcycle lovers who are especially fond of taking exciting trips on motorcycles to villages and highways. The WDW Festival can be said to be a special occasion for all motorcycle lovers to experience the thrill and excitement of home. WDW is an ordinary fair; It is a festival that means more than just a meeting, and the attendees will be able to combine many participations together, mainly – Join the iconic WDW Bike Parade.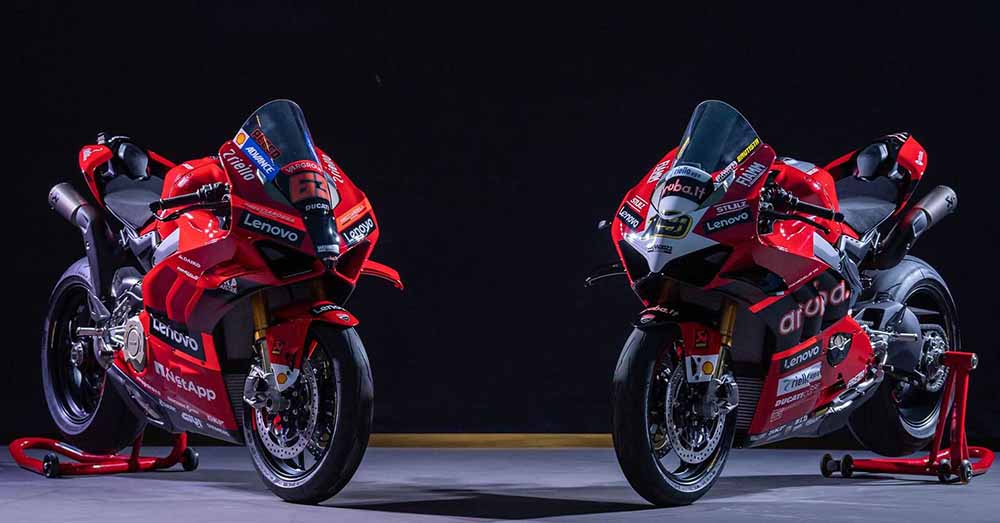 Participants can test drive their favorite bikes. Introducing the exciting New 2023 Ducati Motorcycle. The Ducati Riding Academy presents the Platform Range and various off-road uses. Beach Party at Samsara Beach featuring DJ Benny Bennasi. Experience the Italian musical Trio Meduza at the Samsara Theater. Enjoy Rustida Barbecue served all along the highway. The Ducati Champions competition will be held on July 23rd, 2022. In this competition, 21 Ducati bikes will compete in the Moto GP, Superbike and Super Sport Championship races, and will compete against the Panigale V4 and Panigale V2 bikes that won the Dual-Category Competition. For car lovers, the Audi RS Q e-tron model will be displayed alongside the DesertX motorcycle. This year's WDW festival is also a scene that fills the gap of two (2) years due to the events of Covid 19. Tickets for the 11 th WDW festival are now on sale and there will be a variety of tickets, details of which can be found on The Ducati Website. More announcements will be made next week for those looking to enjoy new activities and unique experiences. For all information, visit the Ducati Website and the World Ducati Week Facebook Page.