It's time to weigh in on whether a wallet full of money is worth as much as a mobile phone. Gone are the days of people bragging about their pockets full of money. There have been days when I've been pickpocketed and emptied out all the money in my bag. After a period of carrying a bloated wallet, the culture of carrying a wallet is getting smarter. Instead of money in the wallet, smart cards started arriving. credit card; They put cards such as ATM cards in thin wallets and brag about who has more cards. There is no money in the card. After passing through a period in which the majority of cards were limited, another lifestyle began to gain significant popularity.
When a mobile phone, called a phone wallet, can manage everything like a wallet, people are getting smarter. In people's daily lives, the tasks of managing money using mobile phones are becoming more and more important. According to media reports, the number of mobile phone users in Myanmar is currently over 90 percent. A mobile phone has become essential in almost everyone's daily life. A mobile phone is one of the essential items to take with you wherever you go. Many people living in urban areas have to work from their phones. So, the importance of the phone occupies the majority of a person's time in a day. In addition, the payment system that can be used on the phone has also increased in line with the increase in the use of mobile phones.
A mobile phone is no longer just for talking on the phone. Topping up the phone bill from the phone, Transferring money to each other They started making payments in restaurants. From personal issues to business issues, mobile phones have become important.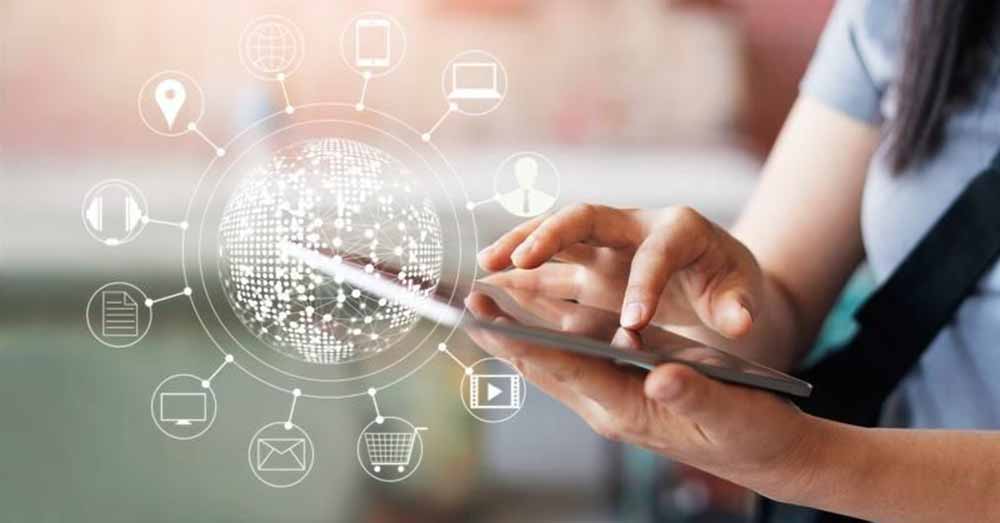 So the mobile phone is not just for talking on the phone, it can also be used as your wallet attached to the phone. Traveling? Instead of going out to eat a lot, you don't need to carry a big wallet for what you want to do. All you need is a mobile phone. Instead of holding a wallet, money in the phone makes people's daily life easier and more convenient. smart, You also get opportunities to pay less than regular payments. Don't worry if you forget your wallet. can be trusted. Transferring money to each other can be done easily and immediately, saving time. The importance of Mobile Wallet is very effective in times of distance in daily life during this new normal period.
With the advancement of technology, everything has become faster, easier and less time-consuming. Save time due to technology; Work can be done successfully without people getting tired. But when digital technologies are used, There are also things to avoid. Even though you can keep your mobile phone away from you, sometimes you lose your phone. There are things that have been forgotten from somewhere.
When faced with such a situation, technical security becomes important. Information from your phone, Things that you don't want others to know can be stored with secret numbers so that those who get your phone can't easily take it. As Mobile Wallet owners, the OTP (One-Time Password) code number that is used only by themselves, is not known to others. Do not share secret numbers. Therefore, when doing phone and financial management, it is mandatory to make it safe and secure.
The apps on your phone are ready to meet your daily life needs. If you have used WavePay with the blue logo on your mobile phone, then you are a user who has entered the world of mobile wallets. Because WavePay has been introduced in the domestic market since 2018, and has been able to manage money from a mobile phone. but one person at a time Transfer money from person to business; phone top up online shopping; payment of various fees; We will be able to provide services such as donation. Transfer money at WavePay; phone bill payment; paying bills; loan payments; online shopping; playing games purchase of travel tickets; Services such as making donations will be included. So, with WavePay, you can comfortably carry out daily activities.
Transfer money from the phone, To withdraw money from the phone in places far away from the city, It is often used in places that are far from the bank. Not only that. If you can't go to the bank on time, use the WavePay application to send your family, Transfer money to friends. If you have a WavePay account and the person you want to transfer money to doesn't have an account, you can transfer money just by registering with your mobile phone number. Mainly saving time, No need to go far. WavePay account users can withdraw money from their personal accounts anytime, anywhere, and there are 58,000 Wave Money representative shops throughout Myanmar. As a withdrawer, you can withdraw money at the nearest Wave Money representative by showing the code that arrived on your phone.
To withdraw cash from your personal account, click on the SMS received on your phone and enter the 4 PIN numbers of your WavePay account. As WavePay account holders, Roma Bank, Kamboza Bank You can add cash to your account through banks such as CB Bank. Transferring money between WavePay accounts is free. A PIN number will be used to ensure security for money transfer operations. Making money transfers using WavePay is quick and easy to do yourself. But as mentioned above, 6 OTPs (One-Time Password), You must avoid sharing the 4 PIN numbers with others. Adding WavePay to your phone is essential to be smarter in the age of mobile wallet.