Samsung has started introducing TU series TVs to the domestic market as a full TV line-up that will give viewers new feelings. These products include Smart TVs, In addition to Crystal 4K UHD TVs, it also includes QLED 4K and 8K TVs. Samsung QLED is a technology that will make you feel like you are entering a new world through the TV screen, and will provide bright and vivid images. The large frameless screen has the most unique feeling than usual, and the 8K features are fully updated. The infinity screen with an almost invisible bezel will have a screen to body ratio of 99 percent. AI 8K upscale will also smoothly convert low quality images to 8K level resolution.
Since four years ago, Samsung's QLED has been continuously evolving with the latest technology, and this year it has been refreshed again with 8K features. Because of that innovation, the color With sound and picture quality, you can enjoy the extraordinary relaxation on a frameless screen that is bigger than usual. With Samsung's QLED 8K designed as a lifestyle-centric design, it will include a homing bracket that fits seamlessly into the wall and TV without any gaps to harmonize with home decor. The 8K TV will experience the infinite clarity of each frame with 33 million pixels, which is four times more clear than 4K resolution.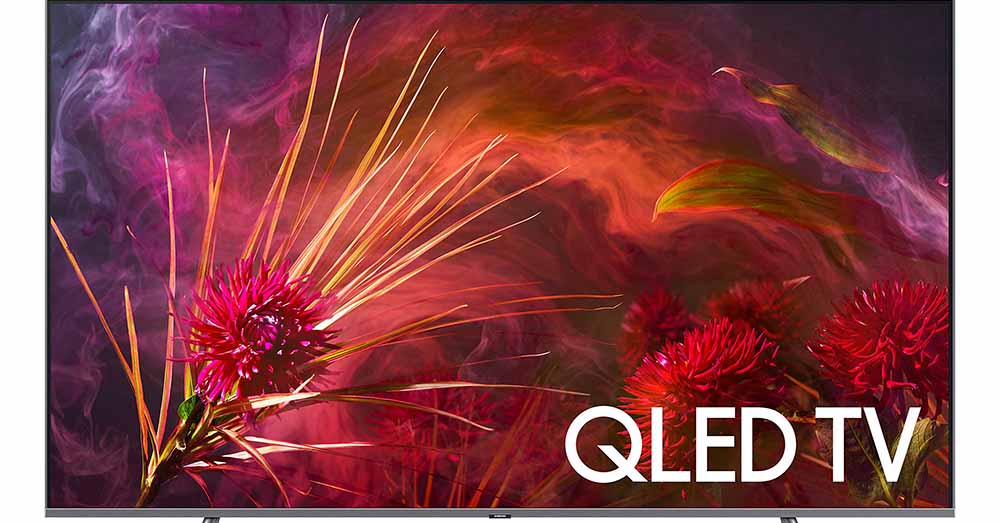 Thanks to the Quantum Processor 8K support, it can automatically adjust the best sound and picture quality to suit the environment of the users. 8K AI Upscaling technology will support 8K AI Upscaling technology so that every image you watch will be viewed in 8K quality, even if it was not originally recorded in 8K quality. The 8K TV features Quantum Processor 8K and deep calculations Working together. It analyzes images and fine-tunes each pixel to provide the best enhanced image quality on an 8K display. Therefore, the resulting images are smooth and created as seen in the outside world. If the loud noise lasts for a few seconds, the AVA (Active Voice Amplifier) ​​automatically detects and adjusts the normal volume. Better than loudness adjustment, the voice and speech sound will be fine-tuned, and the TV sound will be reinvigorated.
AVA enables the viewer to enjoy a smooth viewing experience without having to worry about disturbing surround sound. The quantum processor, a technology owned by Samsung, is an engine with AI. Built on 30 years of experience in the semiconductor world, it incorporates Samsung's highest technologies. The processor helps keep viewers immersed in the story as it responds to everything from the TV screen to the outside space and surroundings. Thanks to Object Tracking Sound+ support, the 6-speaker and high-powered surround sound system is on top. Sound is generated from below and to the sides, so every movement in each scene feels like it's happening in your own environment.
When watching a football match, you will get the feeling of being in the football field rather than watching a football match. Quantum Dot displays 1 billion colors at any light level and is cadmium-free and environmentally friendly. In addition, it is manufactured with metal coating for good performance. Samsung TVs released as Crystal UHD will provide viewers with high-quality colors when watching movies thanks to Crystal UHD. It's a feeling of reaching a new world in the movie with the colors of the environment closest to your real life.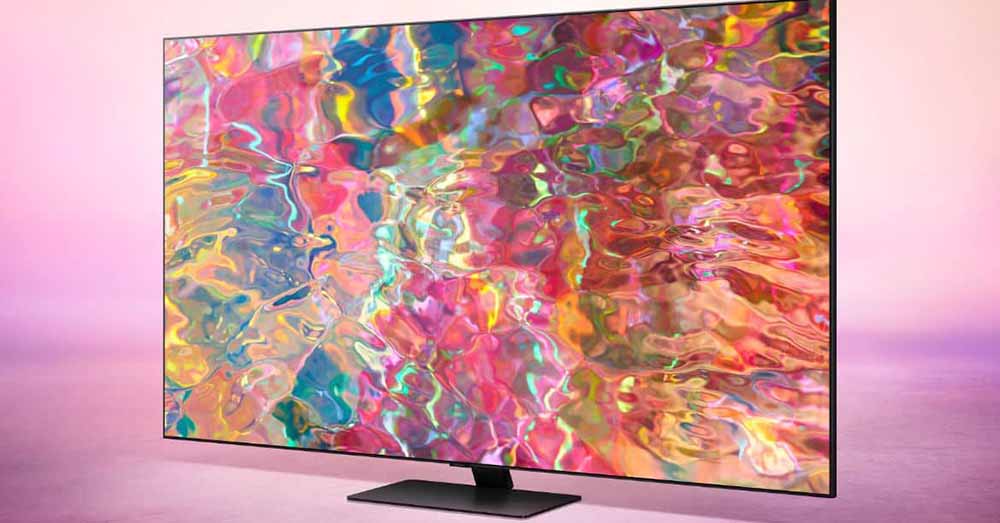 You will enjoy 4K resolution and sharp video thanks to Samsung's upgraded Crystal technology and AI that can increase the quality to 4K. It's more of a feeling than watching TV. Dual LED backlighting still provides 100% support for great visuals and sound in any light condition and scene. Featuring the latest multi-view technology, the new 2020 TV Series Line-up screens It can be divided into two parts, with separate volume output controls and two different contents can be viewed on the same screen. Crystal UHD is not only good looking, but it will also have a newly added function, Ambient mode, Samsung's original feature, which can turn the TV into a photo gallery or news center depending on the user's needs.
Crystal UHD and QLED screen sizes and prices are perfect for all ages. You will be able to view any lifestyle. home use With the office lock etc., you can put it in the place you like, and when you take a break and A family-friendly but peaceful outlet was produced to enjoy a high level of enjoyment. Samsung TU Series TVs are available for purchase in the domestic market and are being sold at Samsung's official showrooms. QLED 4K TV 55 inches, It will be available in various sizes of 75 inches and 85 inches, starting from 949,000 kyats to 8,490,000 kyats. QLED 8K TV will also be available in various sizes, 55 inches, 65 inches 75 inches 82 inches and 85 inches. Available from 4,490,000 Kyats to 21,190,000 Kyats. All models come with a one-year warranty.