Ma Moe Moe wanted to cry when she calculated the phone bill together. She filled up the phone bill at the end of the month using the summation system, so she didn't realize that the phone bill she used in one month ended up being over 50,000 kyats, so Ma Moe Moe wanted to cry. "I don't know when I'm going to buy and sell on credit. Now I have to use it sparingly. Mainly, the Internet costs too much," said 35-year-old Ma Moe Moe, who works as a site supervisor at a local construction company. With the introduction of telecommunication operators to operate locally, the number of mobile phone users has increased to more than 57 million nationwide.
This is a figure based on the statistics published by four local telecommunications operators. According to the statistics published by telecommunications operators, 62 percent of the number of users use mobile data. According to the Ericsson Mobility Report June 2019 released in June of this year, the number of mobile phone users in Southeast Asian countries, including Myanmar, may reach one billion in 2024. According to the report, the monthly mobile phone data usage in Southeast Asian countries is likely to increase by almost 29% from 3.6 GB to 17 GB in 2024. Compared to countries in the ASEAN region, Myanmar's mobile phone data usage rate may be said to be low, but if compared to the country's GDP per capita, it is a significant cost.
Not only those with low incomes, but also those with large incomes, the food expenses that are forced to spend due to the increase in commodity prices are increasing every month. school fees course fee Among the taxes and general expenses, the phone bill is also a part of it. In the first week of this month, Myanmar Times office staff, housewife A total of more than 40 school students and dependents over the age of 50, the monthly cost of phone bills. I asked about financial control. Most of those asked by Myantai (M) said that they spend between 10,000 and 20,000 kyats per month on their phone bills.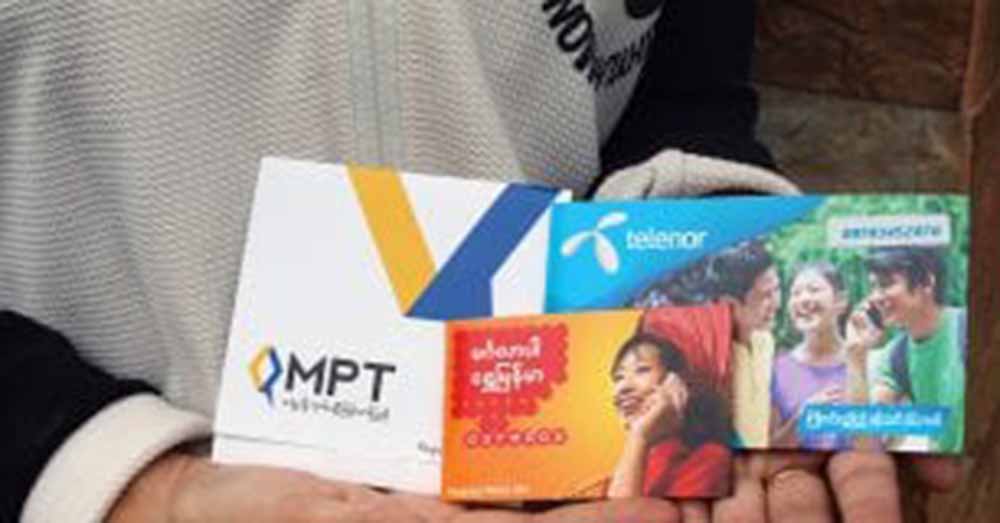 There are also some users who make at least 5 thousand kyats per month and some users who make a maximum of 60 thousand kyats per month. Most of the school students who do not have their own income fill their phone bills from their pocket money, and it costs at least 3,000 kyats a week. Most mobile phone users in urban areas use more data, while most users in rural areas use more voice calls. When using internet data, rural people mostly use Facebook and social networking sites alone. Mobile phone users in urban areas often use the Internet to make calls to each other. Local telecommunications operators charge 1,000 kyats for the sale of phone top-up cards. 3,000 Kyats 5,000 Kyats Kyat 10,000 top-up cards, etc.
Top up with E-Load, In addition to top-up through mobile banking system, opportunities for top-up have been created. Because of such phone top-up opportunities, it is difficult to know the amount of phone bills sold, and because there are companies in the same business, it is difficult to accurately list the amount of phone bills sold by month or year, according to local telecommunication operator companies. "A Mitel user spends almost four dollars a month," said U Zaw Min Oo, Mitel's chief external relations officer. The basic salary of an employee is around 15,000 kyats. How much phone bill should be used for a person with that amount of income?
For a person with an average monthly salary of around 15,000 kyats, the cost of a phone bill of 15,000 kyats is 10 percent of their income. For those with a large salary income, it can be said that the phone bill expenditure of that amount for a month will not be significantly affected. However, for someone with an income of 10,000 kyats, a monthly phone bill of 50,000 kyats costs five percent of their income, while for someone with an income of 300,000 kyats, a monthly phone bill of 30,000 kyats costs 10 percent of their income. "15,000 per month, It costs 20,000 (Kyat). This is normal. I used all four SIM cards. There is no restriction on how much to use. Used as much as possible. The maximum is not more than 30,000 (kyats)," said 30-year-old Mamala, who is in charge of public relations for a local company.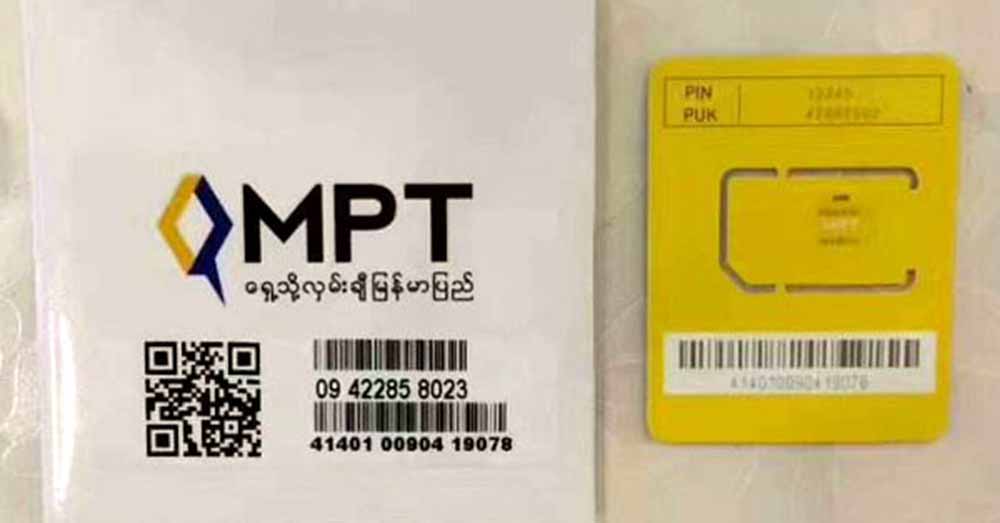 He downloads foreign films the most and uses YouTube almost all the time, so his phone bill costs about 60,000 kyats per month, said 38-year-old U Min Min, an engineer in charge of road and bridge construction. "I don't add the phone bill. I use only 3,000 per month. There are more important costs than phone bills, so I only add bills when it's important," said Daw Swe, a 40-year-old housewife. Due to the various services of Internet service companies, including telecommunication operators, the use of mobile phones and internet data will continue to grow, and the cost of phone bills will continue to rise.
According to the list collected by Burmese Times and interviews conducted, the main reasons for spending money on phone bills are using internet data, playing online games, Watching movies and songs, downloading, The number of people who spend their phone bills due to work and study is only about one percent, mostly due to watching television and video files on social networking sites. For academics using Internet data, 5% or 10% of the phone bill cost may be worth it because it has to be exchanged for results, but it is true that we need to control the amount of money used for data usage that will not be like that. "You shouldn't use too much phone battery. Because I really need it for myself, If it's important, of course. Now most of them play internet games. I watch movies. That's why they spend quite a lot of phone bills every month," he told a 35-year-old Tech Blogger. Ma Moe Moe still can't control his phone bill usage, so every time he gets paid, he has to set aside money for the phone bill and save other expenses to use it more.